St Faith's Church, Kilsby
There has been a church in Kilsby, Northamptonshire, since the 13th century and the present old stone building still stands to serve the village.
We are part of the Benefice of Barby with Kilsby in the Daventry Deanery and we belong to the Daventry Team Ministry.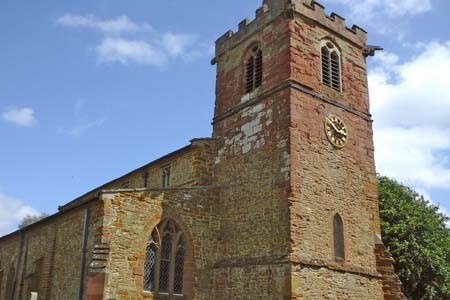 Services resume from September!
We're pleased that regular Sunday services resume at St Faith's Church from September 6th, at their normal time of 11am. To begin with, all services will be Morning Worship, but we hope to resume Communion services in the near future.
To protect all the following precautions will be in place:
social distancing
facemasks to be worn
no singing
no service sheets or books
no refreshments
maximum of 30 people
We look forward to seeing you there.
As ever, if you have a particular concern, or a prayer request, or you're aware of someone who is on their own who would appreciate a phone call, please contact Rev Nigel Fry on 07854 810 588 or enfrys@gmail.com
If you would like to be on the benefice email group please contact Rev Nigel via email at enfrys@gmail.com
If you would like to be on the benefice WhatsApp group please join WhatsApp (by downloading the app) and emailing your phone number to enfrys@gmail.com
Listen to audio recordings of services from during lockdown
Regular services
We usually hold a weekly Sunday service, at 11am. Services on fifth Sundays alternate between Kilsby and Barby. All are welcome, especially children. A children's play area, with toys, books and colouring materials, is available at the back of the church.
We have a choir of adults and children, and the four bells are rung regularly before services.
We have an active Social Committee who organise regular coffee mornings, quiz nights, fashions shows etc.
A warm welcome to everyone to join us for one of the services and if you would like to join the choir, become a bellringer, or help with children's activities, we would be pleased to see you.
For news of more events and this month's services, please see the Kilsby & Barby church newsletter.