St Faith's Church, Kilsby
There has been a church in Kilsby, Northamptonshire, since the 13th century and the present old stone building still stands to serve the village.
We are part of the Benefice of Barby with Kilsby in the Daventry Deanery and we belong to the Daventry Team Ministry.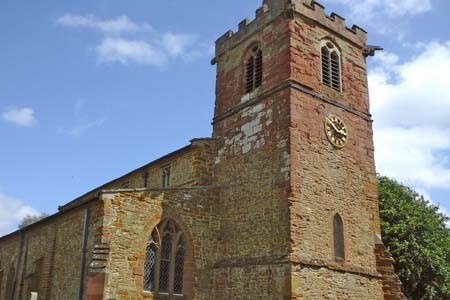 Regular services
There is a weekly Sunday service, at 11am. Services on fifth Sundays alternate between Kilsby and Barby.
All are welcome, especially children. A children's play area, with toys, books and colouring materials, is available at the back of the church.
Please note this service pattern does not apply in December - see the Advent and Christmas services above for details of Advent services.
1st Sunday

11am Morning Worship
with hymns, main altar

2nd Sunday

11am Holy Communion
said service in the side chapel

3rd Sunday

11am Morning Worship
with hymns, main altar

4th Sunday

11am Holy Communion
with hymns and setting, main altar

5th Sunday

Joint Benefice Holy Communion
alternately with Barby - see newsletter

Our sister parish of St Mary's, Barby also has services every Sunday at 9.30am.
Midweek morning prayer is also held at 8.30am on either Wednesday or Thursday. Email the vicar (enfrys@gmail.com) to find out which.
We have a choir of adults and children, and the four bells are rung regularly before services.
We have an active Social Committee who organise regular coffee mornings, quiz nights, fashions shows etc.
A warm welcome to everyone to join us for one of the services and if you would like to join the choir, become a bellringer, or help with children's activities, we would be pleased to see you.
For news of more events and this month's services, please see the Kilsby & Barby church newsletter.
Contact details
Rev Nigel Fry
The Rectory
2 Rectory Lane
Barby
Rugby CV23 8TZ
Tel: 07854 810588
Email: enfrys@gmail.com
Churchwarden:
Gill Mason: Tel: 822658
Safeguarding Officer:
Angela Head: Tel: 07702 009339
Safeguarding statement | Safeguarding policy
Links
Church history
Kilsby Village website
URC Chapel, Kilsby
St Mary's church, Barby